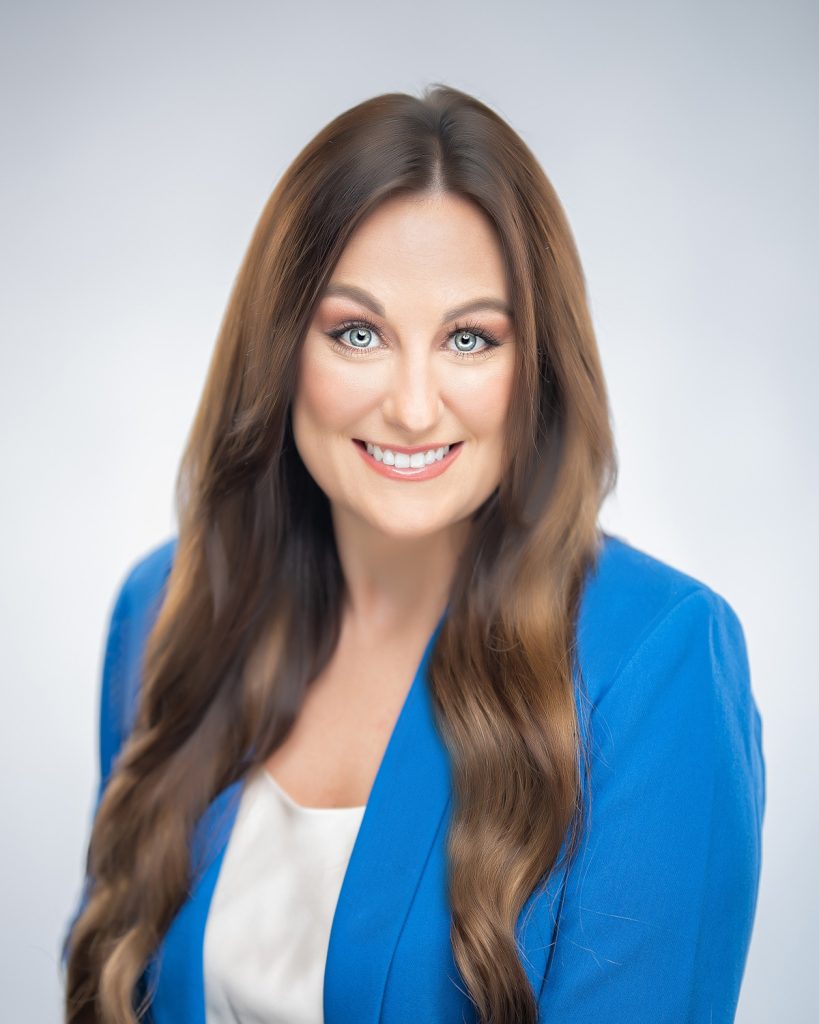 Happiness Begins at Home! Born and raised in Baldwyn, MS I have had the chance to call Tupelo my home for the past six years. Tupelo is an amazing, warm tight knit community. I have had so many wonderful experiences at community events along with meeting and forming connections that are lifelong. I love how Tupelo makes it easy to get involved and connected in community life combined with how supportive everyone is of one another here.
Recently married to my best friend and other half, John Hampton Hughes Jr., we have just gotten settled into our own new home in the Joyner area and absolutely love it! I am the daughter of Molly and Cole Goodson and the daughter-in-law of Blair and Hamp Hughes who is also a realtor at TM.
I am a 2017 graduate of Mississippi State University where I was a member of Delta Gamma Sorority, and from there received my Masters in Dyslexia Therapy from Mississippi College. I am an active member of the Tupelo Women's Club, First Baptist Church of Tupelo, Tupelo Young Professionals, and the Delta Gamma North Mississippi Alumnae group.
I have worked in some form of public service previously to deciding to follow my passion of real estate. Teaching for the past six years has given me invaluable skills and opportunities that also help me thrive as an agent. I am willing to go the extra mile for my clients just as I do for my students. If there is a particular question or need, I will find the answer that is most beneficial to their circumstances by doing my own "homework". Just like teaching, real estate transactions are not a one size fits all experience.
Personable, precise, and prioritized best describes me. I can easily adapt and personalize services to meet the needs of my clients. Throughout the buying and selling process, there are lots of questions and new experiences, but my teaching background has given me the ability to meet people where they are and together, we will make the process a fun and easy one. I am only a phone call away whether that pertains to the classroom or home, I always love to help with any aspects of a client's life!
When I am not busy doing real estate, you can find me teaching or tutoring. My students are my "kids" and I love to be at events they are involved in at school and in the community. I serve as a tutor for dyslexic students throughout the week and often participate in events with my students at Milam Elementary School.
My favorite part of working in real estate is helping clients find satisfaction. Just like when students receive that "ah-ha" moment, seeing clients succeed and have happiness in their eyes brings me the greatest joy. I enjoy building relationships with them and helping in whatever ways they need. Within a week of receiving my license, I helped a first-year teacher buy her first home. We spent many nights looking at property, and finally found the right fit for her. Throughout that experience, she became not just a client, but a treasured friend!
Homes are an integral part of individual and family life. I love bringing my real estate expertise to people so that they can feel confident in the process and find what is going to make them happiest, whether that be buying, selling, or both. Personally, I love working with buyers. I love the hunt and thrill of finding that perfect property personalized to fit a buyer's exact needs. However, I do take pleasure in working with families who are ready to list their home and close that chapter to open a new one just as much!
Lastly, I want my clients to be fully comfortable with me as an agent. I want them to know that I truly mean it when I say I am accessible at all times, whether that be before, during, or after a transaction. I am never off the clock, and I want my clients to know that their needs are my needs. I will do what it takes to get those needs met precisely. When it comes to anything related to real estate, I will always prioritize my clients and make their experience as seamless as possible.
Please reach out to me at my contact information below anytime need be. I am happy to serve you!
Facebook – Claire Goodson Hughes